Migrating To A Hyperscale Cloud
Make Your Cloud Migration A Success
Many migrations to the Cloud fail to deliver on the hype – up to 57% of migrations fail or stall out on AWS and up to 44% on Azure.  This is partially due to failure to prepare by doing the right research up from to set expectations appropriate, such as a Cloud Readiness Assessment.  It can also be due to poor project management and poor execution of the migration itself.  Some key questions we can help you answer as part of our Cloud migration planning and execution process: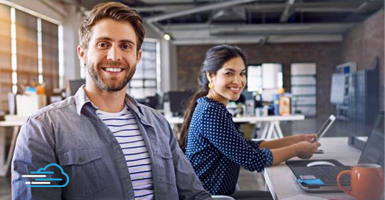 Which workloads can be immediately refactored to take advantage of Cloud native architectures for extra cost savings and efficiency?
Which workloads should move over as-is now, and set for refactoring in the near future?
Which workloads are better off running on a Software as a Service platform instead of Cloud servers?
Which workloads are going to run more efficiently in a traditional physical server model and would be best run at a internal or colocation data center?
One of the critical success factors in seeing return on investment from a move to the Cloud is to leverage continuous integration DevOps best practices and Infrastructure as a Service features such as auto-scaling and serverless architectures where possible.  Lift and shift by itself rarely saves costs, but can be a step in getting to future cost savings if it enables these changes. The speed at which you can make these changes can make a huge impact on your budget.  We help you make this leap by:
Analyzing your current workloads
Identifying which bucket (re-factor, lift and shift, non-Cloud, SaaS) each fits into
Creating the migration plan
Project management for the migration
Perform the data migration
Collaborate on user assurance testing
Manage the cutover to the Cloud
If you would like to learn more about getting help with Cloud vendor selection, please contact us.